Beehive scales for monitoring.
Prohiver hive scale is a monitoring system that immediately informs the beekeeper of any bigger changes in the hive – weight, temperature, humidity and sound of bees.
Call us for support on +370 613 31592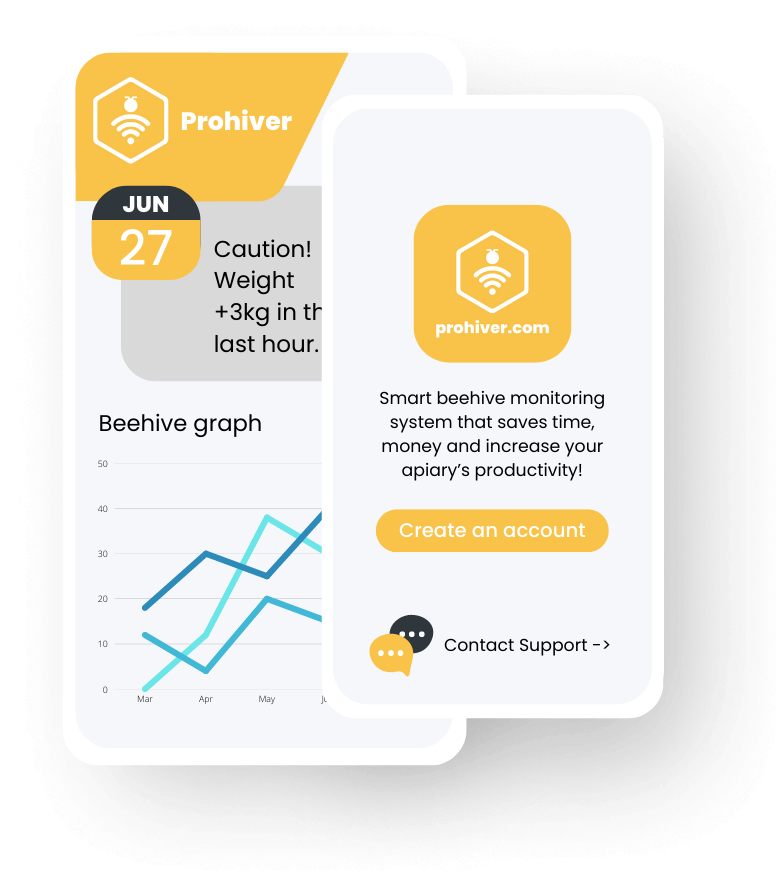 Track your apiary with our smart hive monitoring system.
Prohiver will help you by remotely monitoring your beehives. You will be able to plan ahead your trips more efficiently and save both your time and fuel costs. Prohiver tracks:
Never miss your honey flow!
Grab your Prohiver now and be sure that your bees will always have enough space to bring that extra honey.  Make your beekeeping more effective and cost efficient with our smart Prohiver beehive monitoring system.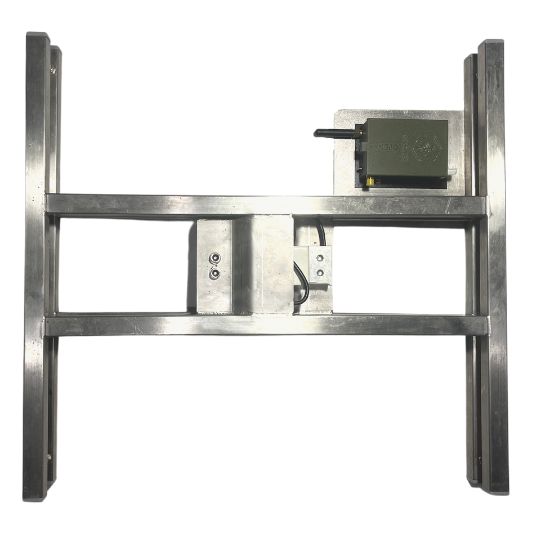 After you buy your Prohiver, we will send it to your home across whole Europe and beyond. You will have all the instructions on the initial set up in the box. Our smart hive monitoring system is as simple as plug and play.
Pay 3,50 Eur monthly fee and sign up at app.prohiver.com to use our cloud-based web platform without additional charges. Prohiver hive monitoring system sends data at a set daily intervals through either wi-fi or our SIM card which is included for FREE.  
Prohiver beehive monitoring system will help you increase honey yield by tracking weight, temperature, humidity and sound of the hive. Be notified of any significant fluctuations in weight of the hive and never miss a honey flow.
Prohiver comes with 3 months of FREE mobile data!
We believe beekeeping and managing your hives should not be expensive. That's why Prohiver comes with Free SIM card and 3 months worth of mobile data to use. Get started for free and extend with affordable monthly plan.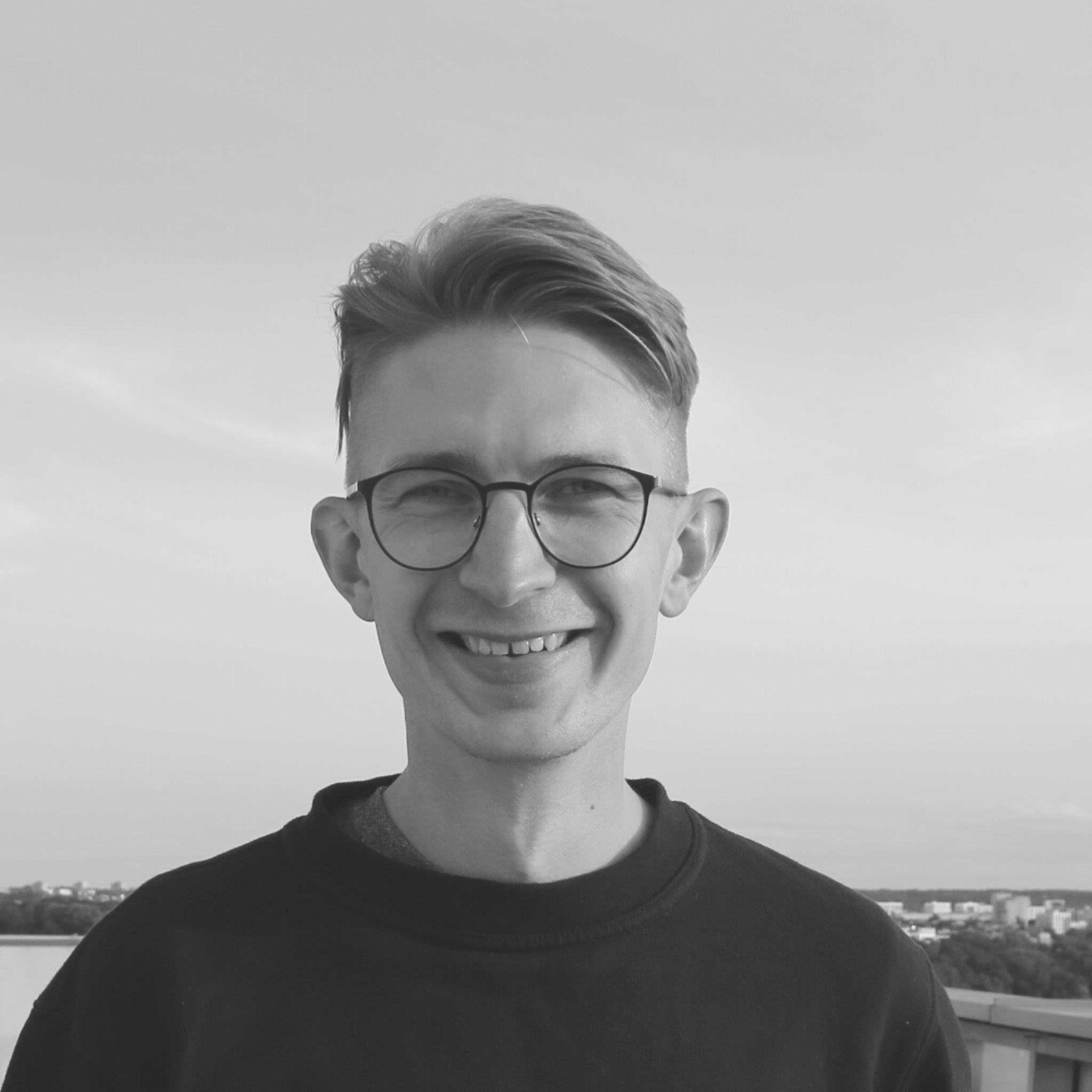 Paulius
Software Developer
Technical & Customer Support
A caring Prohiver support is always happy to help.
We are here to answer all your queries regarding Prohiver beehive monitoring system or any other products that we offer.